UX + UI Design

Lyte
Lyte is a proposed solution for a new, farther reaching and more comprehensive full-frame LED light system to be paired digital application that would allow for maximum customization for regular cyclist, commuters, and road bikers. I led a team of researchers to discover a problem, interview and learn as much as we could about the pain points of the biking community using IDEO strategies, and present to a panel to pitch our startup concept. I also designed the app itself.
After extensive interviews and research, this app responds to increased consumer desire to customize bike light color palette, light flashing speeds and brightness, as well as a timed component to turn lights on or off as soon as the time of day changes.
For a more extensive look at my design approach and process to this,
please read my full case study on Medium!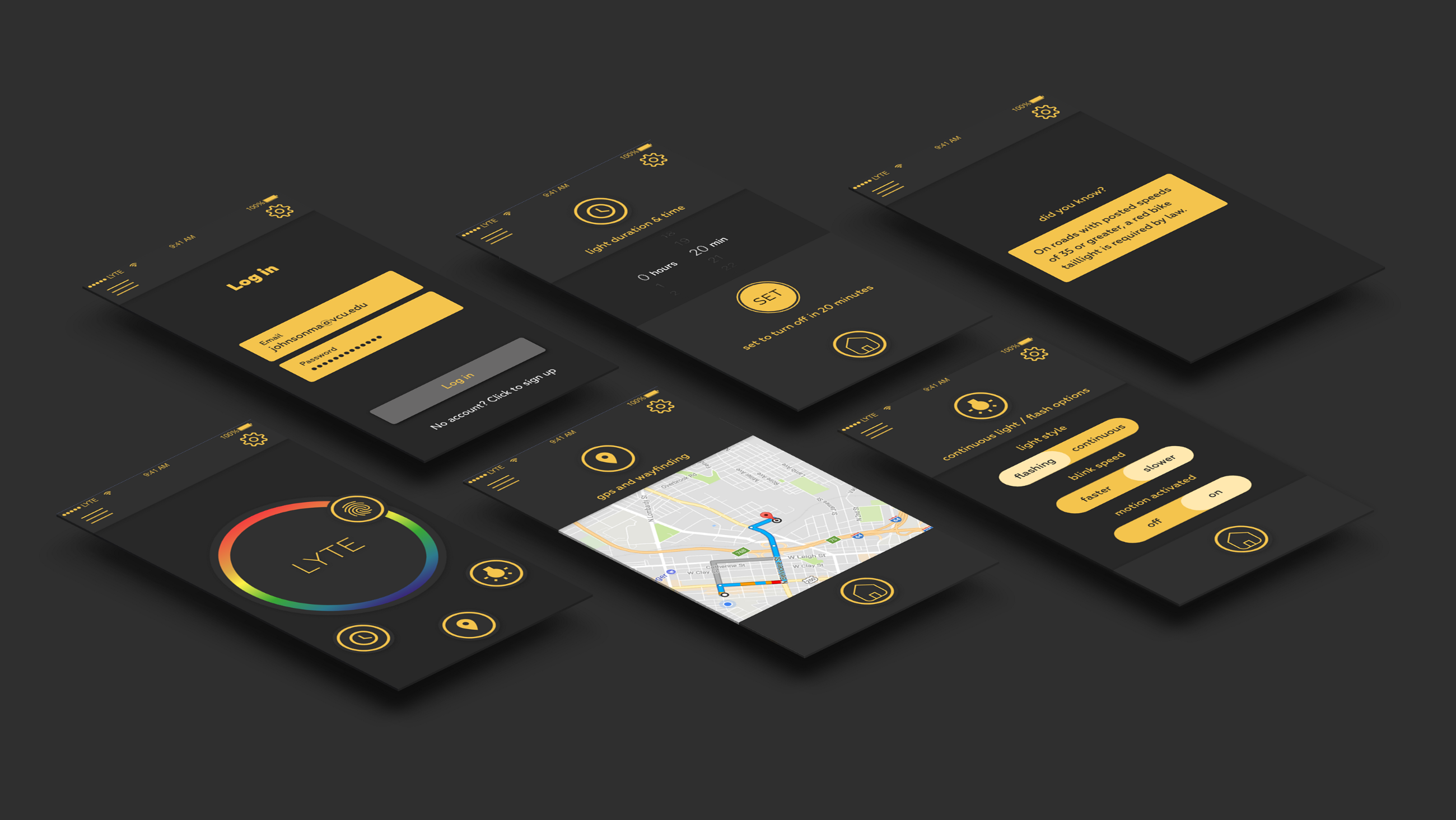 Let's Ride
Let's Ride is a mobile app and awareness campaign made to provide user-reviewed, safer bike routes for riders. The app shows possible hazards, road bumps, and construction zones. The campaign itself focuses on cultivating a city that all bikers will be comfortable riding.

The campaign culminated in screen-printed t-shirts, stickers, as well as a local biking event called "Bikes n' Biscuits" as a community-building way to inspire people who don't normally bike to cycle with a supportive group. I hand lettered the logo as a way of giving the "brand" a human and whimisical aspect, as well as used hand-drawn icons to help make the app friendlier for first-time bikers.