Barriers / Possibilities
Animated poster set created for the
SCREENS-WINDOWS
exhibition at Kyung Hee University in Seoul, South Korea.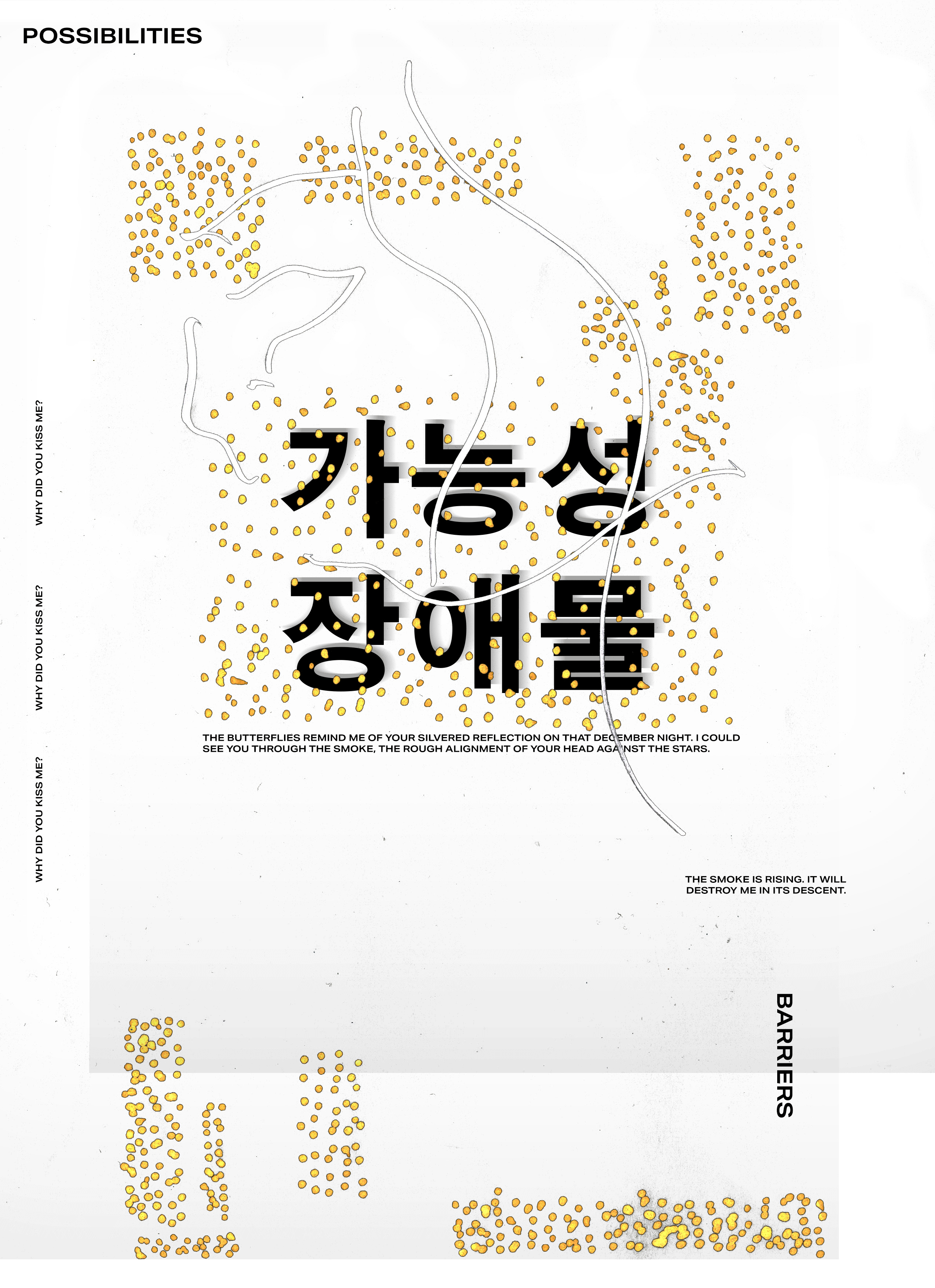 Footholds First
In collaboration with
Kim Peters
. 40 ft by 20ft typographic installation in Manchester, VA. Butcher paper, climbing rope, shoes, and other flotsam.
This exhibition comments on the urbanification of the Manchester Wall, playing off the climbing phrase "footholds first" to demonstrate the heightened need for environmental sustainability and sensitivity within increasingly populated areas.