National Women's Law Center
The National Women's Law Center is an organization that fights for gender justice—in the courts, in public policy, and society, and has been a leader in the landmark legal and public policy advances that have helped support the lives of women and girls for over 40 years. I worked with
Christine Coffey
to develop and design this 2-page fact sheet template that the NWLC team will disseminate monthly as a newsletter and informational campaign.


LearnRVA


LearnRVA is a nonprofit committed to working with organizations in RVA to create a networking connection between college faculty and students with local start ups, non-profits, and small businesses. LearnRVA approached our team requesting a new logo, branding package, and website overhaul. I created the logo, coordinated brand guidelines, and developed the website wireframe.


Final Logo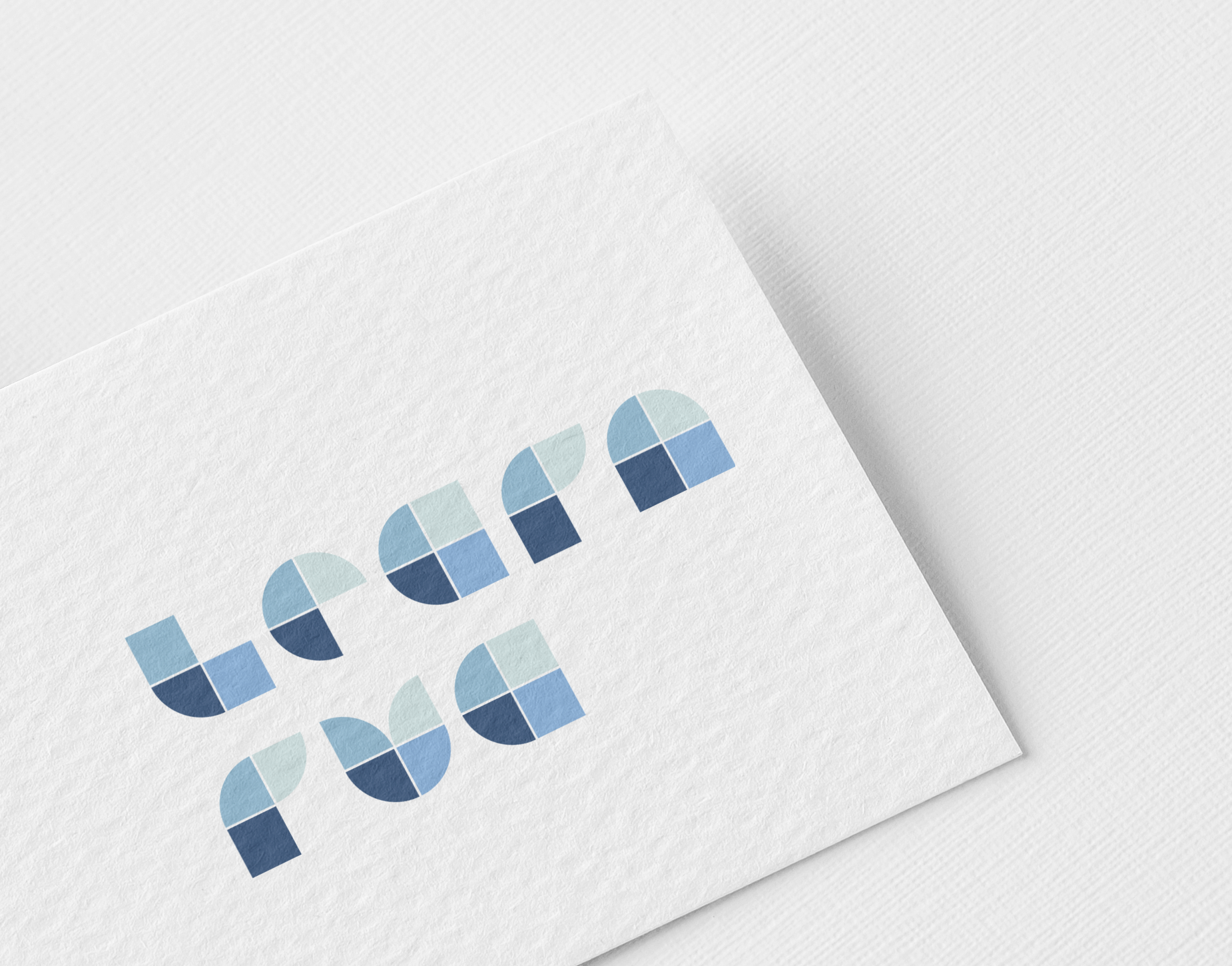 Black & white stationery set
Website Wireframe
This is an embedded interface, so feel free to scroll through and click around!


Renew Richmond

Brochure created for Renew Richmond, a nonprofit dedicated to ending food deserts and providing healthy, sustainable options for residents living in undernourished areas. Renew Richmond runs educational programs centered on health and wellness and distributes 6,000 pounds of fresh produce a year. This is a redesign of their old brochure with new copywriting and iconography.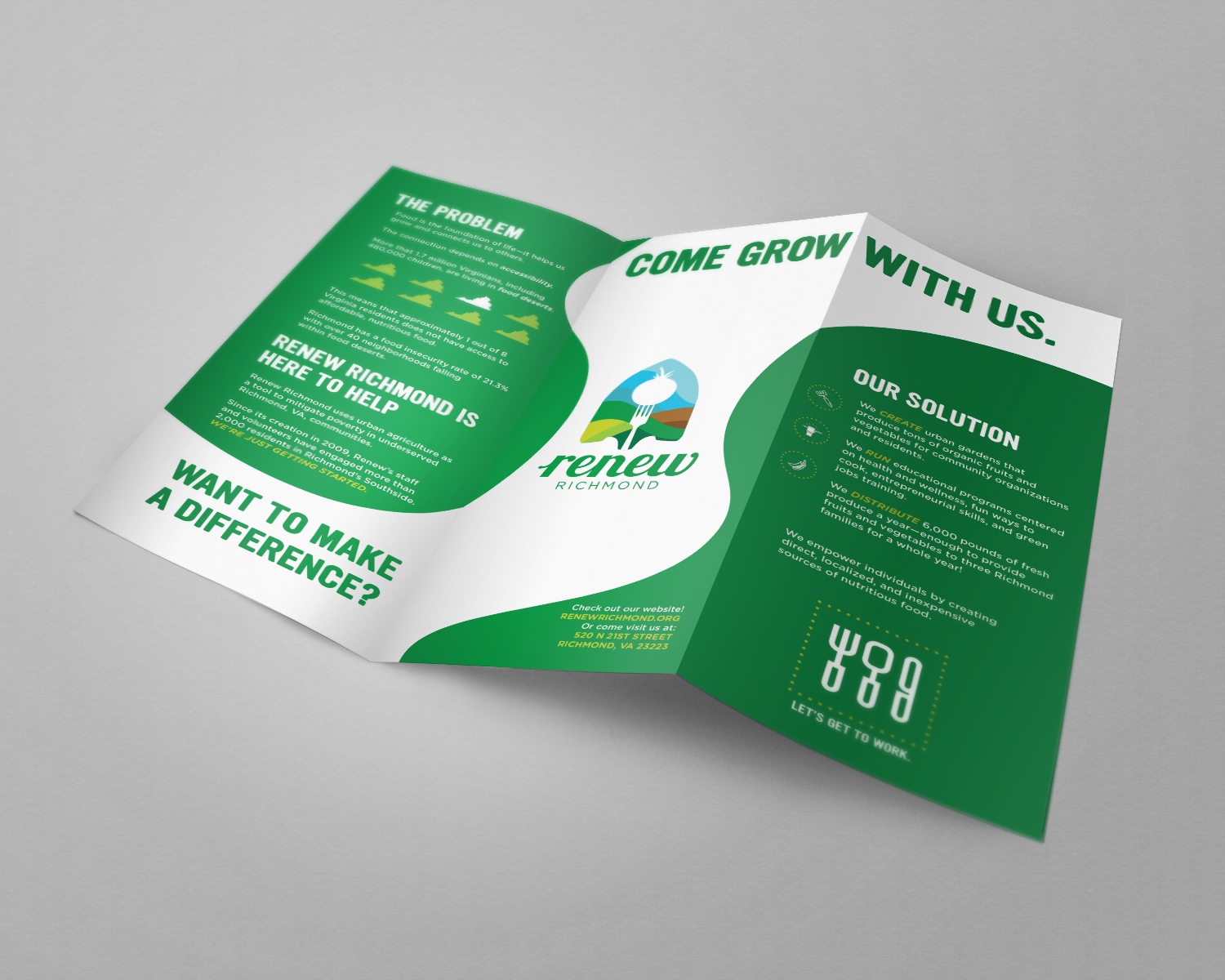 Cardian

Promotional material & logo design for a startup company that created a heart rate monitoring device which calls 911 in the event of cardiac arrest. This brochure outlines a broad overview of the startup, was utilized as a takeaway in the 2017 Engineering Design Expo.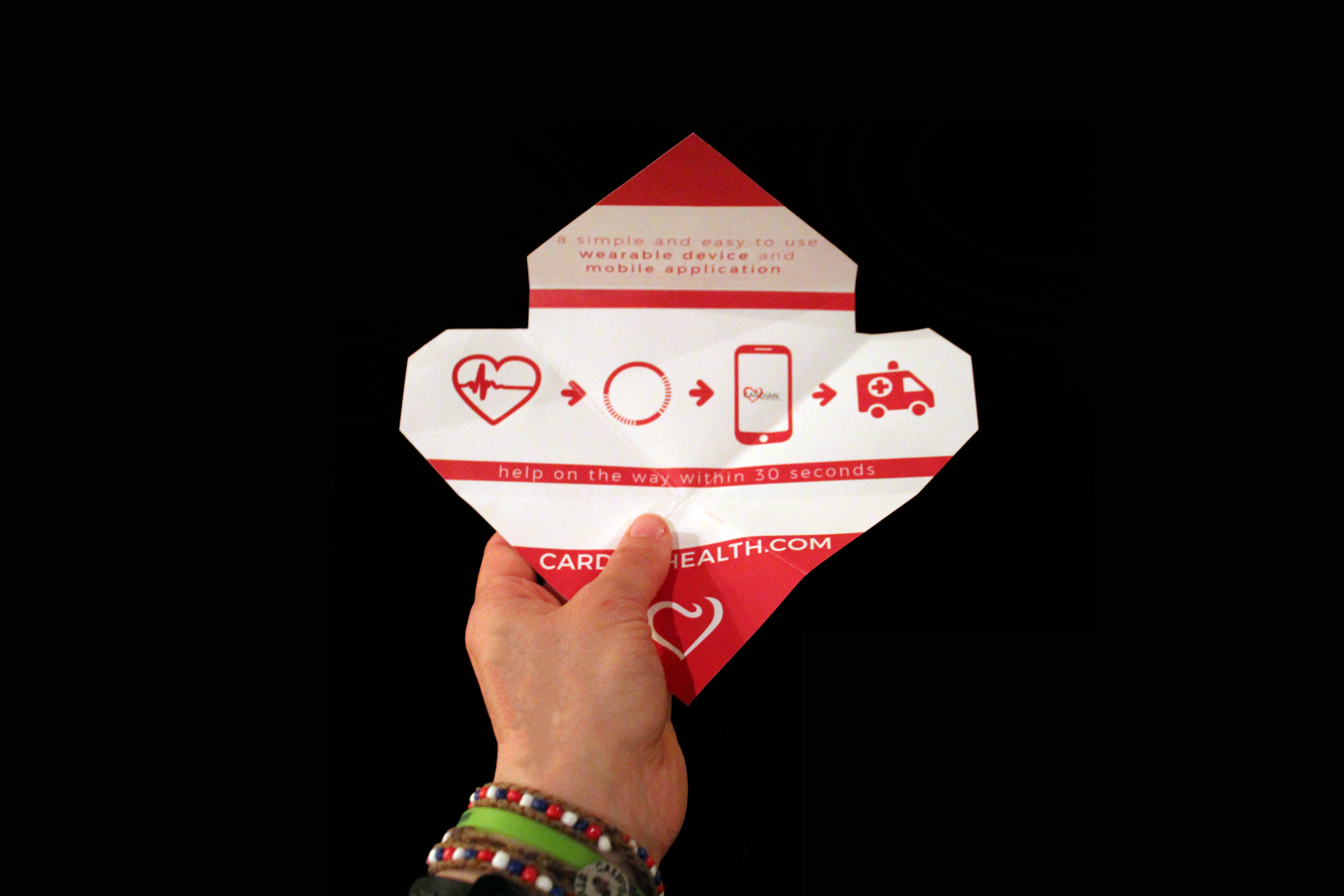 Be The Match
For patients diagnosed with leukemia, lymphoma and other life-threatening diseases, a bone marrow or cord blood transplant may be their best or only hope for a cure. Yet 70% of patients who need a transplant to do not have a fully matched donor in their family. They depend on Be The Match® and supporters to find a match to save their life.

As the Social Media and Graphic Design Chair of the Be The Match VCU Chapter, I create and curate all the posters and printed material for our registry events. I also manage the chapter's Instagram, Facebook, and website. Working for Be The Match has given me the opportunity to give back to the community as well as a desire to continue helping others through design.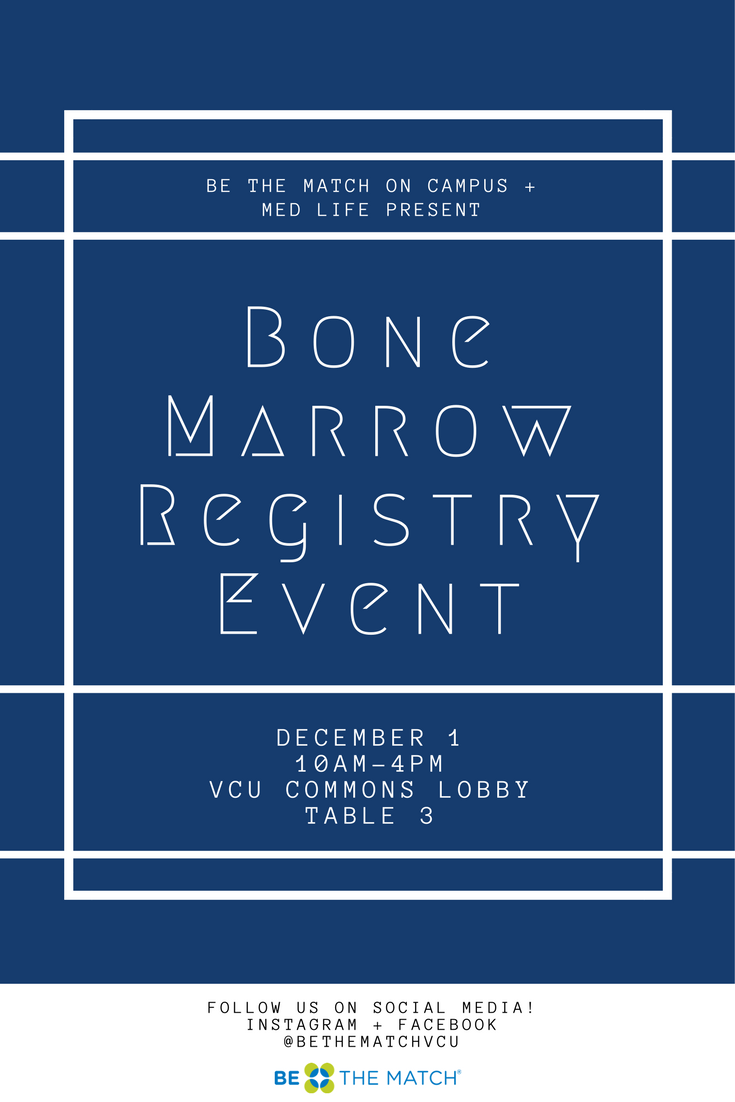 Richmond Post Cards
Postcards referencing iconic Richmond imagery using hand-embroidered patches.

These postcards were sent to Doha, Qatar, to be exchanged as fragments of our respective home towns.